About Us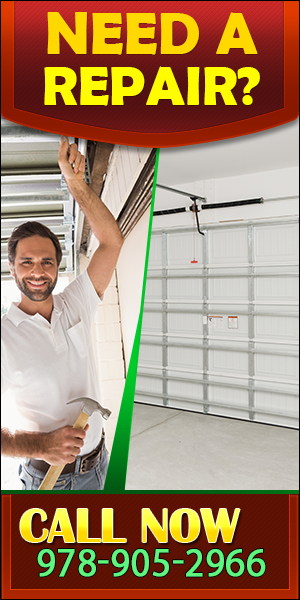 All efforts made by Garage Door Repair Peabody are not a wild goose chase. We have certain goals from the very beginning and all our efforts are centered at accomplishing these goals with success. We have made it so far with ease. It's not hard to be a good professional if you know how. It's not hard to be an excellent professional if you set your priorities straight. We have. We know well that the priority of our company is the satisfaction of the client and the satisfaction of clients comes only when they feel safe, enjoy a problem-free overhead door and receive the services they want on time.
We meet such demands! In fact, we do exceed them. Let us tell you more about us and the way we work on the phone.
Do call us at 978-905-2966
We have the solutions to every problem thanks to our knowledge, training, expertise and experience. Though, we owe it to you and to ourselves to get better and better over time. That's what we do and that's why we have solutions. We don't let progress pass us by. We bond with every development ever made in our industry and this helps us deal with problems better. We bond with you and this way we can understand better your concerns and desires.
An amazing team for all services
Don't think for a second that we don't know what you are going through when the door doesn't close or the overhead door springs suddenly break. We do know well. It is our job to know and we haven't lost touched with reality just because we are professionals and know what to do to fix problems. Don't forget that we have garage doors, too. They wear as well. Though, we know well the power of garage door maintenance. We know how to keep them safe for our kids and we want to take the same precaution measures for you, too. Allow us. Allow us to:
* Fix your home garage system every time something is obviously wrong
* Troubleshoot the garage door opener to see why the door doesn't open
* Maintain the sensors so that they can protect you efficiently
* Replace the garage door springs so that they won't break next time you open the door
* Replace every worn part and reduce all noises
* Install a new overhead or roll up garage door, its parts and its new opener
We don't simply know how but make sure all services are provided with amazing care, thoroughness and attention. That's how Garage Door Repair Peabody works. That's who our professionals are.
Email us if you want to know more about us.